July 13, 2009
Do you like this story?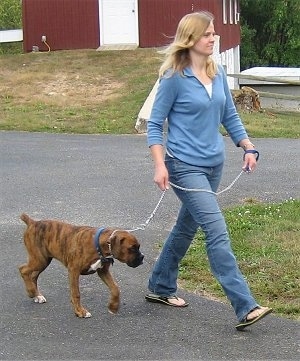 Walking the property give quite diverse. Start of fitness, increase stamina, prevent osteoporosis. Walking, also appeared to also be able to prevent diabetes. Who does not recognize the disease diabetes? This disease can attack anyone male or female and does not consider the age of the patient. Living with diabetes is not very comfortable. Besides can cause complications, diabetics must also depend on the diet drugs and contemporary life.


Well, one easy way to prevent this disease is to walk. Physical activity that includes mild to moderate physical activity and a more intensive, can reduce the risk of diabetes affected. Lower blood sugar by reducing the production of glucose in the liver of the fat. Increasing the average glucose in the cells and glucose sensitivity, increase insulin sensitivity up to 12-24 hours after physical activity, and increase high-density liporpotein (HDL-good cholesterol) in blood.

Study in Australia indicate that participants who walk between 85 minutes-3 hours per week, can reduce the risk of exposure to diabetes 31%. The intensity of running a routine (5 days per week) for at least 3 hours per week can reduce the risk of diabetes in young people exposed to 31-42%. Research also shows that women who actively perform physical activity such as walking, can reduce the risk of diabetes compared with the infected woman who does not do physical activity at all.

Walking is also associated with a decrease in body weight can reduce the risk of diabetes affected. Adolescents considered overweight or who do not perform active physical activity has 3 times more likely than adolescents affected diabetes who have normal body weight. Walk for 30 minutes can improve glucose control, which can help muscles absorb blood sugar and prevent blood flow stoppage. This effect can survive for long hours or several days, but not permanent, so that walking is required regularly to control blood sugar. Cardiovascular or heart health is better, because people with diabetes will increase the risk of heart disease, so the walk can reduce heart disease also affected.

For first, with a slow start, run for 5-10 minutes on the first day can still be received, the most important is not to get injured or sick in your body. Add 5-10 minutes per week, then increase again to reach the goal for 45 minutes to 1 hour, 5 to 7 days a week, because it is the ideal time for the maintenance of blood glucose. But the health benefits of increasing start time of 30 minutes per day. The most important in a walking shoe that is comfortable to use for your feet so that it does not cause injury or wound, you should use the walking shoes and do not forget the socks.
This post was written by: GloBaliZaTion
GloBaliZaTion is a professional blogger, web designer and front end web developer. Follow him on Twitter